It is true that all students would love to have some fun and spend their time nicely. Of course, some of the best places for this purpose are different cafés. Let me give you a tour about several places where you can enjoy your time without big expenses. I intend to make series of such articles, so stay tuned. And here comes the first in the series.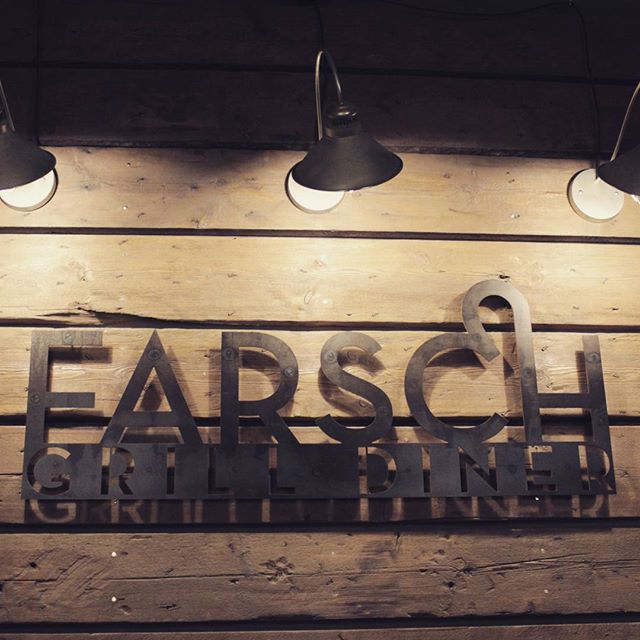 Today I want to tell you about the Farsch Grill Dinner. It is a chain of cafés in Kharkiv, and my acquaintance with it began with the Farsch Place (on y St.). After a few visits to this Farsch Grill Dinner I realized that this place had become my favorite. And here are some reasons for this:
Location. It is placed on Yaroslav yi St. near  Pushkinska Metro Station, so it's very convenient to get there. It's also a good place to visit on a weekend: you can go for a walk in the city center and after that have a great lunch or dinner at the Farsch.
Interior. I was surprised when I first saw how the cafe looks like. The designers had taken great pains to decorate the FGD. Its interior makes you feel comfortable and cosy in spite of its modern design. What I especially like most is that the designers remembered to use natural flowers.
Food. It is one of the peculiarities of this place. It is only here that you can try a real burger, not like the one in McDonald's, but much-much better! The menu includes a good and extensive selection of dishes, so you can find something to your liking. They have even a vegetarian burger! There are also delicious salads, mains, beverages and desserts. But, to my mind, the main purpose why people go there is, of course, for burgers. Another advantage is that you can order either a big helping or a small one, in either case you will be served a salad and roasted potato wedges.
Prices. It would have been more rational to cite this reason at the first place (considering that prices for students are most likely the most important advantage), but I wanted to kindle your interest first. Yet, don't be afraid: the prices here, at least I find them so, are quite reasonable.
And the last but not least aspect is that they also host different performances, such as DJ Shows, concerts of music bands, and even stand-up shows.
This information is based exclusively on my personal experience with the place. I hope you will also be inspired by the atmosphere of this place. It'd be great if you shared your impressions in the comments. I'll be looking forward to hearing what you think.
Since I intend to make a series of such articles, stay tuned for more.